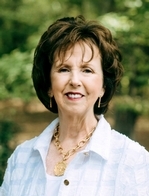 (478) 333-5547

(478) 335-1239 cell phone

kballetto@goldenkeyrealty.net
526 South Houston Lake Road
Warner Robins GA, 31088
Receive Email Alerts from Me
Kathy moved to Warner Robins is 1970 when her husband Jim was transferred to Robins Air Force Base after serving a year in Vietnam. She came, kicking and crying at the thought of leaving the beaches of South Florida for a state that she thought no one really lived in. Ha! She soon abandoned all her childish thoughts as she quickly fell in love with the wonderful people of Central Georgia. It didn't take long for them both to realize that this was indeed their new home! When she began her career in Real Estate eight years later, this initial experience was invaluable in being able to help others who were perhaps not enamored with the thought of moving to middle Georgia.
Her passion for the Robins Region is evidenced by her commitment to give back to the community that has so richly blessed her. She is past Chairman of the Robins Regional Chamber of Commerce and the Warner Robins Convention and Visitors Bureau, Past President of the Central Georgia Board of Realtors and has served on numerous Boards including the Dept. of Family and Children Services and the Salvation Army Advisory Board. She is dedicated to our men and women in uniform and all things related to Robins Air Force Base. She is a long time member of the local Military Affairs Committee and the 21st Century Partnership, a local non profit base advocacy group.
She joined Golden Key Realty over 35 years ago and knew immediately it was a good match due to their mutual commitment to treat all clients and customers with the spirit of the Golden Rule.
In her quest to provide the very best professional service, she has traveled all over the country taking professional courses to keep her on the cutting edge. She is one of about 4% of Realtors who has become a Certified Residential Specialist. Call Kathy ..... The Key to YOUR Success!
Kathy Balletto 's Listings