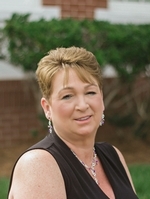 (478) 333-5547

(912) 980-7665 cell phone

kimburke@goldenkeyrealty.net
526 South Houston Lake Road
Warner Robins GA, 31088
Receive Email Alerts from Me
Kim started he Real Estate career in 2009 while located in Hinesville, Georgia, serving the Fort Stewart Military community for 10 years. She assisted countless families with their relocation and home buying/selling process.
Kim is passionate about helping military families, and veterans within her community because she herself is a veteran, Army wife and military mom.
Kim always puts her client's best interest first and if you are buying, she ensures you find the home of your dreams and that will best suit your family's needs.
Kim has successfully completed the At Home With Diversity® Certification Program, and has a certificate of completion in Did You Serve? Identifying Homebuying Advantages for Veterans.
If you are Buying or Selling please give Kim a call at 912-980-7665 to schedule a private consultation, she will work hard for you and your family to meet all your Home Buying/Selling needs.
"Let me deal with the stress, and you deal with your everyday life—your primary focus."