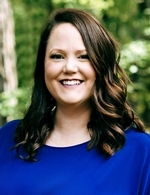 478-929-4444

478-662-8434 cell phone

lwintersgkr@gmail.com
526 S. Houston Lake Road
Warner Robins GA, 31088
Receive Email Alerts from Me
"Whether you are looking as a first time home buyer or looking to sell your home, I would love to help you. My goal is to not only sell homes but to build lasting relationships with the people I work with." - Lacie Winters (478) 662-8434.
 
Lacie Winters has been a resident of Houston County for the past 22 years. She is a Class of 2000 graduate from Perry High School and currently lives in Warner Robins with her husband, Woodrow, and three children, Ethan, Ransom and Lydia. Lacie has worked in customer service since high school with over  10 of those years in Property Management.
She was given the opportunity to join the Multi-Million Dollar producing Childress-Stachurski  team as Margie Stachurski's  personal assistant and that is where her love for real estate began to grow. After much thought, many prayers and her Daddy's favorite words of encouragement, "Whether you think you can or think you can't, you're right - Henry Ford"  she decided to get her license. She has been blessed to have been able to learn the business while working side by side with Margie and is now ecstatic to take that knowledge and help others with one of the biggest milestones of their life. Lacie has always had a desire to be in a job where she was helping  people and being a Realtor allows her to do just that.